Property Description
Two lodges set within the same grounds.
Catherine's Court is situated at the top of Pottery Lane in the village of Yelland. The Lodges at Catherine's Court are sister lodges, built next to each other within a large plot. Senior Locality Manager: Wendy Hicks
The lodges at Catherine's Court are large and spacious. They have been designed with wheelchair access to all parts of the building and have user friendly space and equipment.
The two lodges at Catherine's Court are named Lodge One and Lodge Two.  They are an exact mirror image of one another, and were both purpose built for Fremington Homes.
Most of the bedrooms are located off of a wide corridor and the large communal rooms are central to each lodge.  Both lodges at Catherine's Court have conservatories at the back and spacious lounges, dining rooms, kitchens and utility rooms.
The bedrooms are all en-suite and have large glass doors that open out onto the designated seating areas.  The gardens are full of fruit trees and established ornamentals, with a water fountain at the back of Lodge One.  The landscaped flower borders are stocked with bulbs and shrubs, there are raised beds and an established hedge boundary.
There is plenty of parking in the courtyard.
Because there are two lodges located at Catherine's Court, there is a great deal of interaction between the two with regards to entertainment and activities.
Catherine's Court is situated within the small and friendly community village of Yelland, yet is still within easy distance of Instow Beach. The bus stop is on the main road to Bideford which is a short walk from the lodges.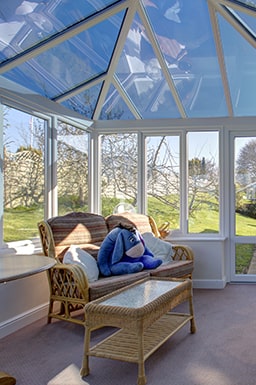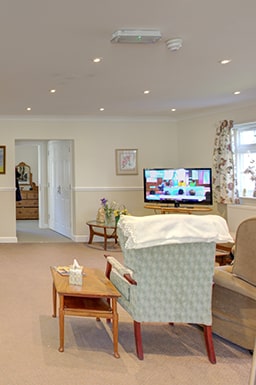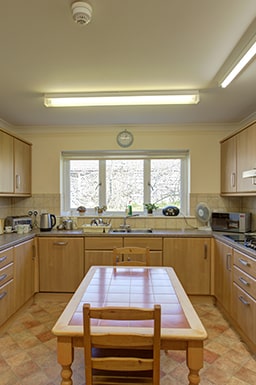 Catherines Court Properties Agents